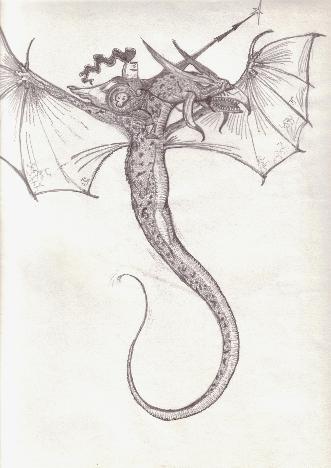 A flying defender ready for his last fight ?

Again one of my fave topics : indeed I LOVE dragons as you may know :) This one is very old and was lamely copied - more than a decade ago - from a French comic series I used to read and that was called "chroniques de la Lune noire" (namely "Black moon Chronicles"). This is the cover to the 3rd volume drawn by Ledroit who is one of the best Fantasy artists these days ! About my own vision : I think the rider looks ridiculous while the dragon looks kinda fine, esp the skin. If I remember well, the original picture gave legs to this dragon but I suppose I was too lazy to paint them...

Add comments : If you like great fantasy comics I suggest you read "Sha" and "Requiem" which are two series painted by Ledroit (with storyline written by Pat Mills who's also known to Fantasy lovers) with an incredible amount of skills !